PS3 sure is one of the most coveted consoles of our times, and there is a very good reason for that. Most people prefer the PS3 or PS3 Slim to play games, and it is the most universally used console in the whole wide world. [via ps3maven]

Since so many millions of people use the PS3, you may not want your PS3 to look the same. In that case, you will have to go ahead and mod it to suit your taste and needs. Here are some really cool and weird PS3 mods that would jazz up the mundane PS3 into something else.
Damnation Steampunk PS3 Mod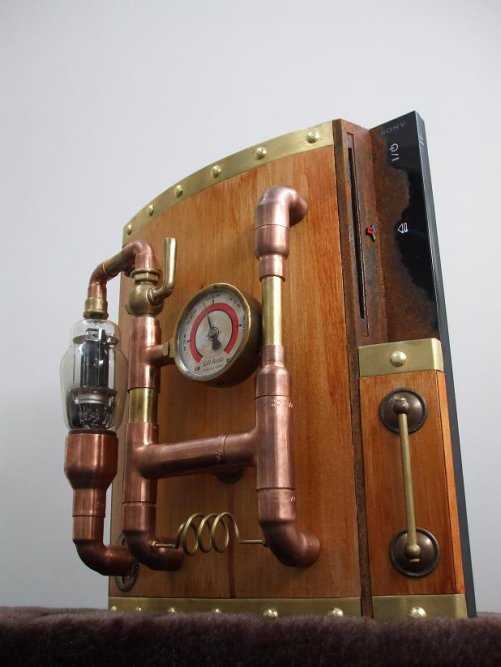 What could be better than turning the PS3 into a sort of Steampunk device? If you always had that wish, you could take a look at this cool Damnation Steampunk Mod that is not only attractive but also quite interesting.
Real Alien PS3 Mod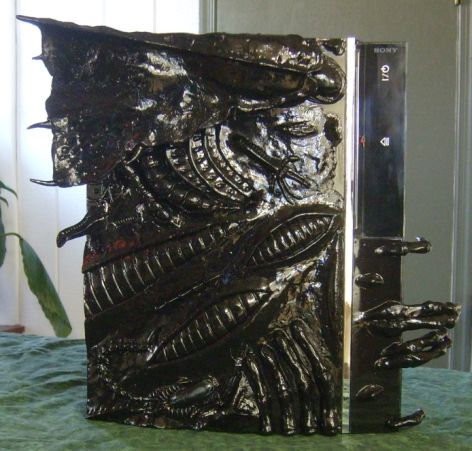 If you always liked the Alien vs Predator series, you would certainly love this macabre Alien PS3 Mod that is almost mangled. It was created using various Alien inspired parts and it is really very convincing!
Alien Chestbuster Cyborg PS3 Mod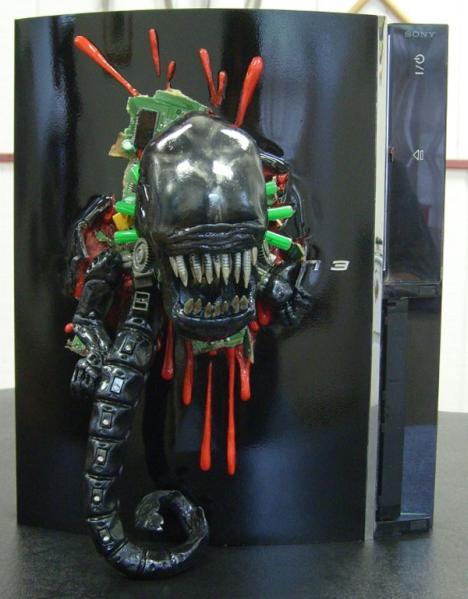 Here is another Alien Cyborg PS3 Mod that completely blows your mind away. However, it is not as scary as the previous one, but is still not fit for children who like to play video games.
Extreme PS3 Slim Portable Gaming with an Epson Projector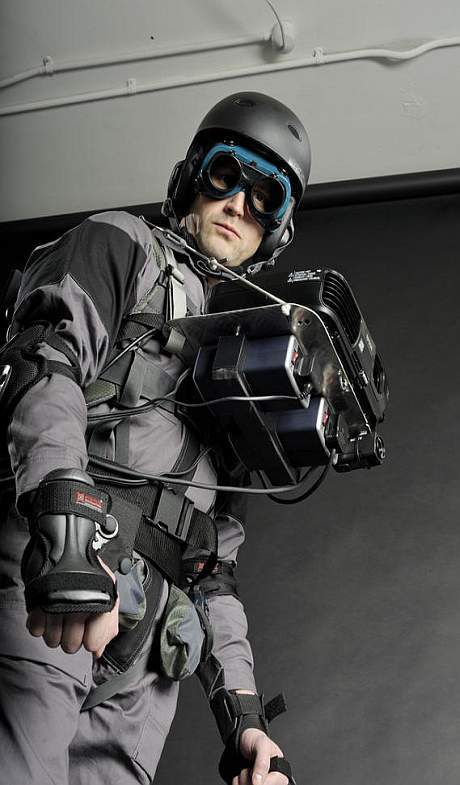 If you wanted to take geeky behavior to the next step, try the PS3 Slim Epson Projector Gaming. It is a wearable system that would make you a walking talking gaming console. You could have everything placed within your body and view the scene on a projected screen.
Portable PS3 Mod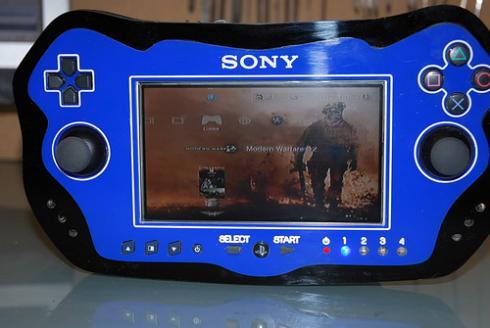 If you thought the PS3 can never be taken from one place to another, think again. Here is a PS3 Portable Mod that would completely change the way we play video games.
PS3 Slim Laptop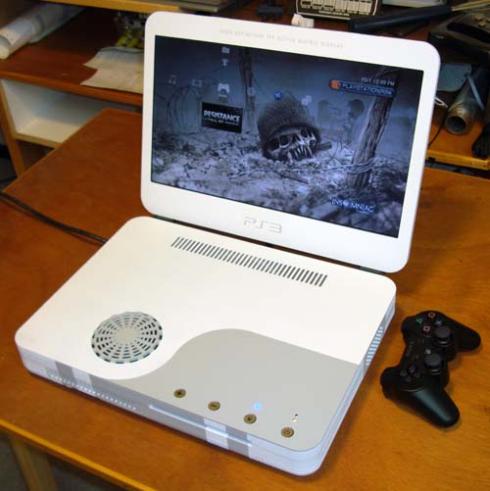 The PS3 Slim Laptop has been created by Benheck, the acclaimed hacker. This laptop can be used to play video games in the most convenient manner possible. If you would like one, you could contact Benheck.
Far Cry 2 PS3 Mod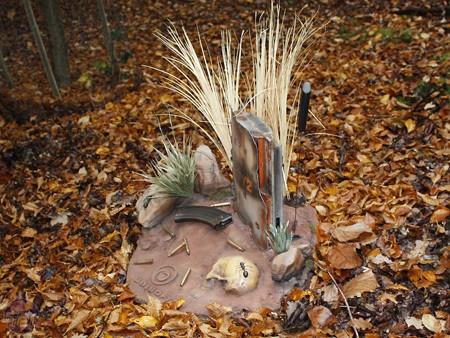 Far Cry 2 is one of the best action and violence oriented games, and it is hugely popular across Asia and South America. This Far Cry 2 PS3 Mod would appeal to all the fans of the game, who have been trying desperately to customize their favorite console to resemble their favorite game.
Microwaved PS3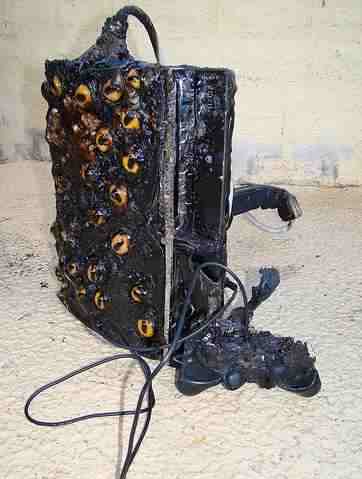 For those who have a lot of cash and do not know what to do with it, you could go ahead and buy a PS3 and microwave it! If you would like to know what happens when you cook your PS3, take a look at this picture!
Homicide PS3 Mod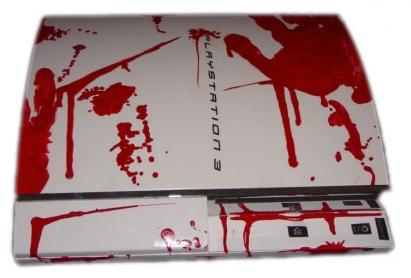 Those who are always obsessed with blood and gore would love the Homicide PS3 Mod which would make anyone assume that a murder had taken place nearby.
PS3 Mod with Xbox 360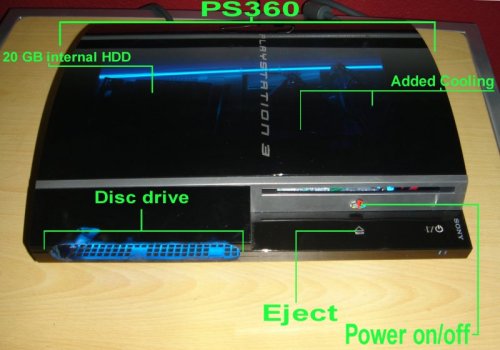 Though most PS3 fans would hate to talk about Xbox 360, and talking about other consoles is almost a taboo, getting a console that has the PS3 cover and an Xbox inside is something that I would say is outrageously cool. This is a daring and fun concept.
Wood Themed PS3 Mod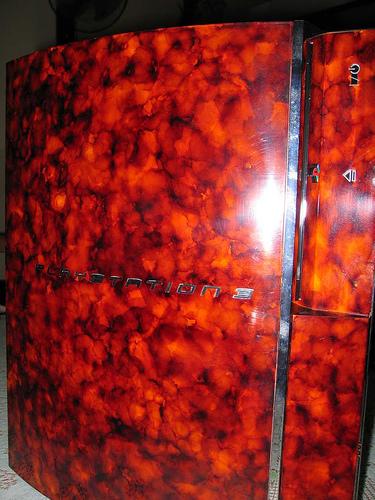 The many Sony fans who wished for a stylish PS3 but were tired of the same old look, try out and get the Wood Themed PS3 Mod, which actually looks quite stylish. It is one of the best designs that I have come across so far.
PS3 LED Mod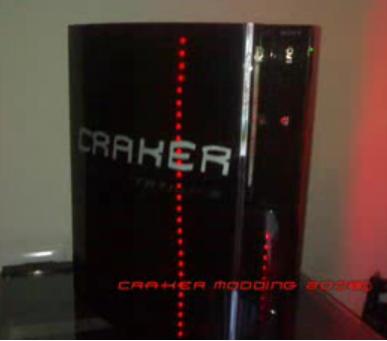 If you are the kind of person who likes LEDs a lot, here is how you could Mod Your PS3 with LEDs. The mod looks absolutely fantastic and glows the night away!
PS3 Console Concepts
Now apart from the mods, there are also some serious concepts being designed, which almost make you want to mod your real PS3 slim or PS3 into one of these concepts.
Sony Playstation Nano Blue Sky Project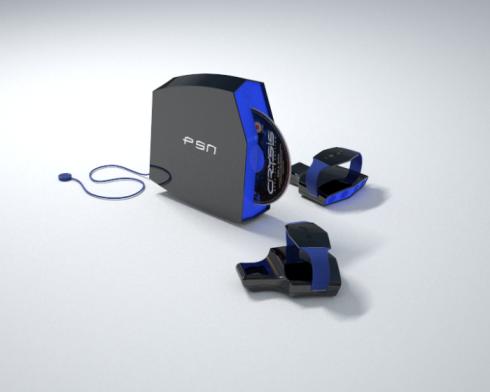 The Sony Playstation Nano Blue Sky Project is a realistic concept that aims to create a gaming atmosphere that is almost realistic. It is a great design and comes with several options.
PS3 Slim Concept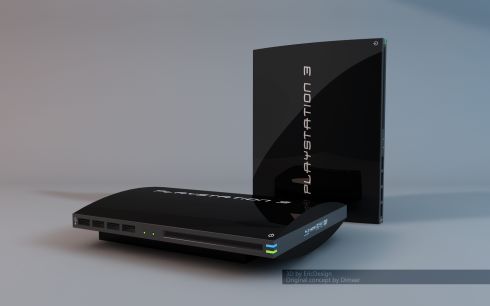 Before the PS3 Slim was born, many people desperately needed something that worked just as good as the PS3 but something that was smaller and slimmer. This concept here is one of those ideas and concepts.
Final Fantasy XIII PS3 Mod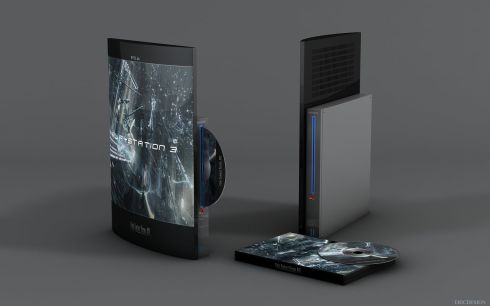 This may not be a concept but it almost is like one, for it is difficult to do the same thing in real life. This designer has created a great Final Fantasy XIII PS3 Mod.
Sony Playstation Enso Concept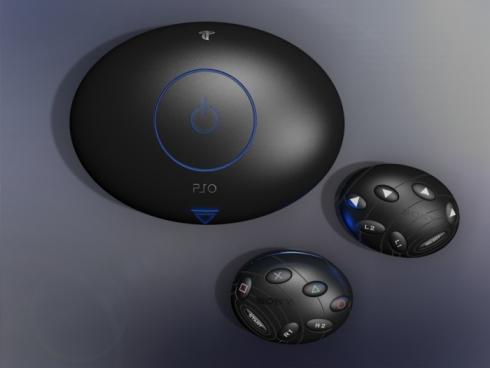 The Enso Concept is a conceptual PlayStation console that can be stuck to the ceiling. It comes with advanced graphics and motion sensing capabilities.
Flat Body PS3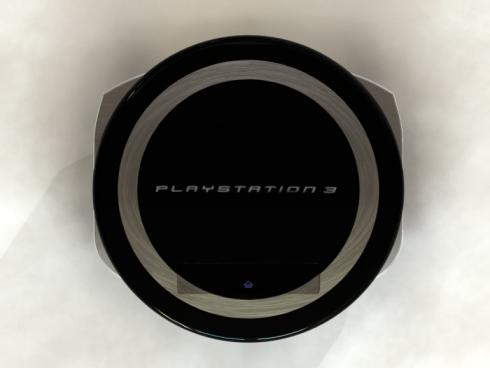 Now that the PS3 Slim is here, not many people worry about its slimness. However, the PS3 Flat Body was one of the concepts that were unveiled hoping for a slimmer and better PS3. It has a novel shape and design and was created by Miguel Duarte.
PS4 Concepts
Now we all know that there has to be a PS4 sometime in future. PS3 Slim is getting pretty old too. So how would a PS4 look? These are two of the cooler PS4 Concepts.
PS4 Touchscreen Glass Concept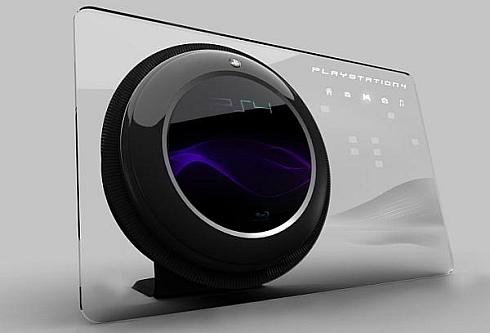 This PS4 Concept comes with a touchscreen glass panel which makes it really chic and ultra-modern.
PS4 Controller Handle: Project Cobra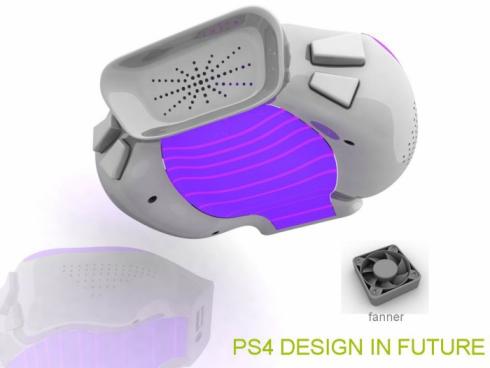 Project Cobra is a futuristic design that is so impeccable that I suspect it would ever become reality. Read more about it, and stay inspired!
PS3 Skins
For the many fans who desired a different look for their PS3 but didn't dare to try much, you could just get a skin to cover your Playstation.
Assassin's Creed II PS3 Slim Skin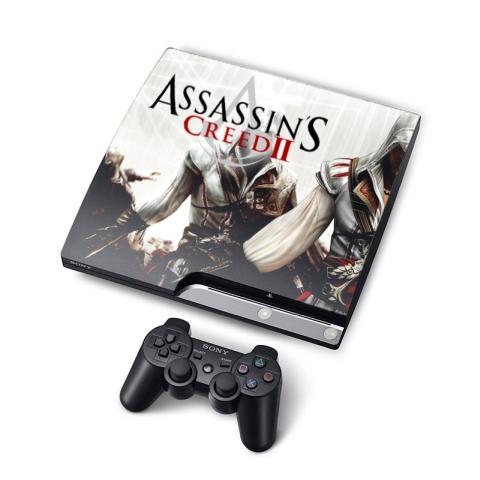 The Assassin's Creed II PS3 Slim Skin is a great way to show your personality, and what you like amidst the sea of games.
Final Fantasy XIII PS3 Slim Edition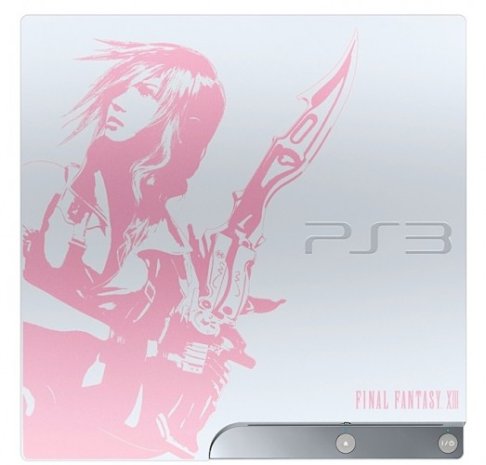 Though this is not exactly a skin, it is dedicated to the fans of Final Fantasy XIII and it sure looks delicate and chic, unlike gaudy skins that look terrible usually.
Custom Color PS3 Slim Mod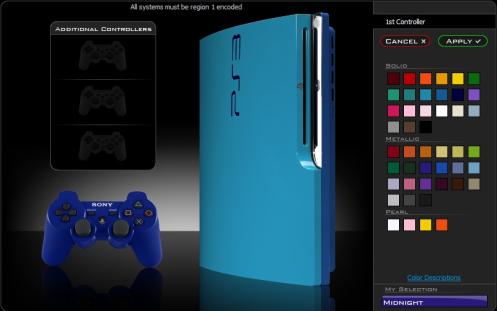 If you have always been wanting to get yourself a rather cool mod, you could try the Custom Color PS3 Slim Mod which would make your console different from the rest of the gamers' consoles. It surely makes things really customized!
Tekken PS3 Skins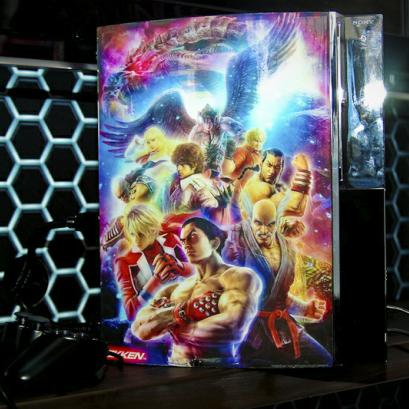 Tekken fans would sure love this Tekken PS3 Skins, which were used by Namco Bandai for the purpose of marketing. Unfortunately they are not available easily.
Shadow the Hedgehog PS3 Mod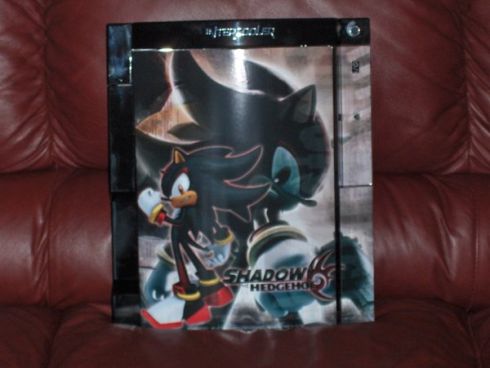 Shadow the Hedgehog is one of the most popular characters and he is not only cute but incredibly fun. This Shadow the Hedgehog PS3 Mod is a great gift to anyone who loves this character.
These concepts, mods and hacks prove that PlayStation consoles are among the best and there is a great future for these consoles. It is only a matter of time before we see who is the successor to PS3 Slim.
Did you like this post? Leave your comments below!
Found this Post interesting? Receive new posts via
RSS
(What is RSS?)
or
Subscribe to CR by Email