Peek into the action at hot bars, skateboard parks, karaoke joints, live TV shows, and much more. Oh, and you can generate bubbles on one of the Webcams. Really.
I just watched a wedding, went deep-sea diving, and checked out a crowded karaoke bar--all without having to lift my keister off my cushiony desk chair.

I may be lazy, but I'm not alone. Reality TV has exposed us as a nation of voyeurs. Whether the subject on screen is people behaving naturally in the city or animals acting out in the wild, we love watching the parade go by--and these days, you don't even have to get dressed to get your peep on.

We've tracked down 20 of the wildest Webcams awaiting your eyes on the Internet. Some are amusing, some are adorable, and some are just plain unusual. But each is interesting in its own unique way. (Note: Webcams are notoriously flakey. Proceed at your own risk!)

So go ahead--take a look. You know you want to.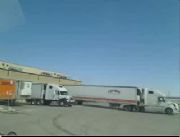 Buckle up and hit the road with a guy who calls himself "Big Rig Steve." Steve, a truck driver, installed a functioning Webcam on the dash of his semi. He uses a laptop with a mobile broadband modem to broadcast live streaming video of his adventures around the world. This is one cool use of technology well worth your visit.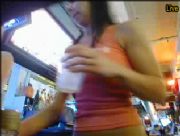 This bar in St. Paul, Minnesota, evidently has developed a reputation for putting the shakers and the taps in the hands of some good-looking gals. A strategically located Webcam lets you keep tabs on their serving technique and (of course) their many other fine attributes. From the look of their outfits, global warming has already hit Minnesota hard.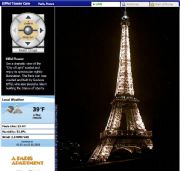 Enjoy a stunning view of the 19th-century Parisian landmark, with full Webcam zooming and panning capabilities. Stop by the site at night (in France, that is) to see Gustave Eiffel's masterpiece fully illuminated. Note: You must sit through a brief pre-cam advertisement before the tower will appear in all its architectural glory.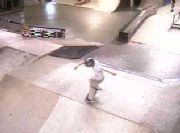 A pair of user-controllable Webcams offer you a front-row seat--and the ability to zoom and to pan horizontally and vertically--inside Skatelab skate park, in Simi Valley, California, with interesting views of multiple ramps. Don't forget your knee pads to protect your tender joints from sympathy pains.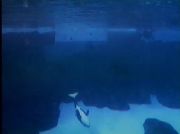 See SeaWorld San Diego's Shamu and friends in all their belly-flopping glory. (In the image at right, Shamu lies upside down on the bottom of the tank, doing her impression of a "killed whale" instead of a killer whale.) Incidentally, Shamu is a stage name--and a trademarked one at that--for various orcas at various SeaWorlds; think Mickey Mouse or Ronald McDonald. The Webcam is live only from 9 a.m. until 5:30 p.m. Pacific Time, with a replay starting at midnight.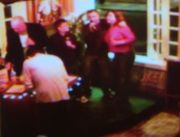 The power of the Webcam brings endless fuzzy nights of uninhibited, atonal crooning behind a microphone into crystal-clear focus for all the world to enjoy. Two Friends Patio Restaurant in Key West, Florida, has set up a fun camera that lets you see and hear who's singing, and then gauge for yourself whether they've knocked back one mai tai too many. An eight-clip Karaoke Hall of Fame limited to Two Friends performers--including newlyweds from Chicago bringin' tha vanilla on "Ice Ice Baby"--sets the bar at a seemingly attainable height.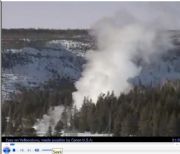 This breathtaking view of Yellowstone's Old Faithful Geyser tracks its regular eruptions, as well as blows from other steamholes nearby. The spectacle and the performer never disappoint. (Note: Internet Explorer is your best bet for experiencing a download-free eruption through this Webcam.)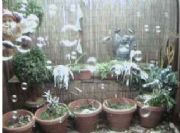 Press a button to blast bubbles through a Florida family's wired backyard. Why anyone would set up this unusual visitor experience is beyond us, but a "commercial bubble machine" pumps a trail of delicate soapy globes each time you hit the Bubbles button on the site--and it's pretty much irresistible. (We did it three times!) There's no audio component, so no Lawrence Welk accompaniment, unfortunately.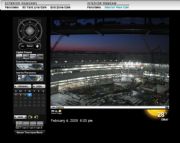 Watch hardworking construction teams slowly piece together Meadowlands Stadium, the future shared NFL home of the New York Giants and the New York Jets. Now if someone can convince Arte Moreno to buy both teams, he'll be free to rename them "the New York Giants and New York Jets of East Rutherford, New Jersey."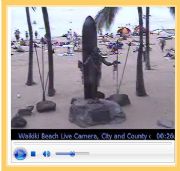 Pack your virtual bags, hop into your virtual catamaran, and head over to Oahu. The City of Honolulu has set up streaming views of one of its most beautiful beaches, with a statue of surfing legend Duke Kahanamoku front and center. Adding to the mood is music that'll make you feel like a Hawaiian (or Jamaican--that second song has kind of a reggae flavor) prince or princess. Just remember to take off your crown and get back to work after a few minutes, your highness.

Check out the other ten here

Found this Post interesting? Receive new posts via RSS (What is RSS?) or subscribe via email at the top of this page...