10: SALAD ICE CREAM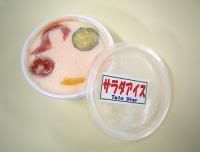 This is the sorriest excuse for "Eating Healthy" that I've ever heard of. I wonder if the Ice Cream is Ranch flavored?
9: BACON ICE CREAM

Being a fan of bacon, this is probably one of the only ones I'd try. And then instantly regret it.
8: GARLIC ICE CREAM

Could be worse. I mean it could be blood flavored.
7: CHILI PEPPER ICE CREAM

If this is too hot to eat and you need something to cool off, where do you go from here?
6: SQUID INK ICE CREAM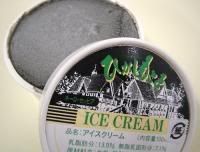 Any thing that was originally a creatures' defense against being eaten, probably shouldn't be eaten.
5: CHICKEN FRIED STEAK ICE CREAM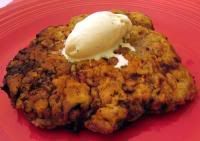 Sounds delicious. If served separately.
4: PIT VIPER ICE CREAM

I couldn't tell you if this stuff is venomous, but really..why risk it?
3: OX TONGUE ICE CREAM

Never eat an Ice Cream that can "Make Out" with you.
2: NATURAL VIAGRA ICE CREAM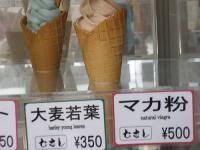 It wouldn't be HARD to make a joke about this ice cream. But I'm above doing something like that.
1: RAW HORSEFLESH ICE CREAM

Many things are wrong in just the name alone. Ask yourself this. Would you eat "Raw Anything" Ice Cream? How about "Horse Ice Cream"? "Flesh Ice Cream"? Put em' all together and I believe you have the single most disturbing Ice Cream flavor ever.
[via top10kid]